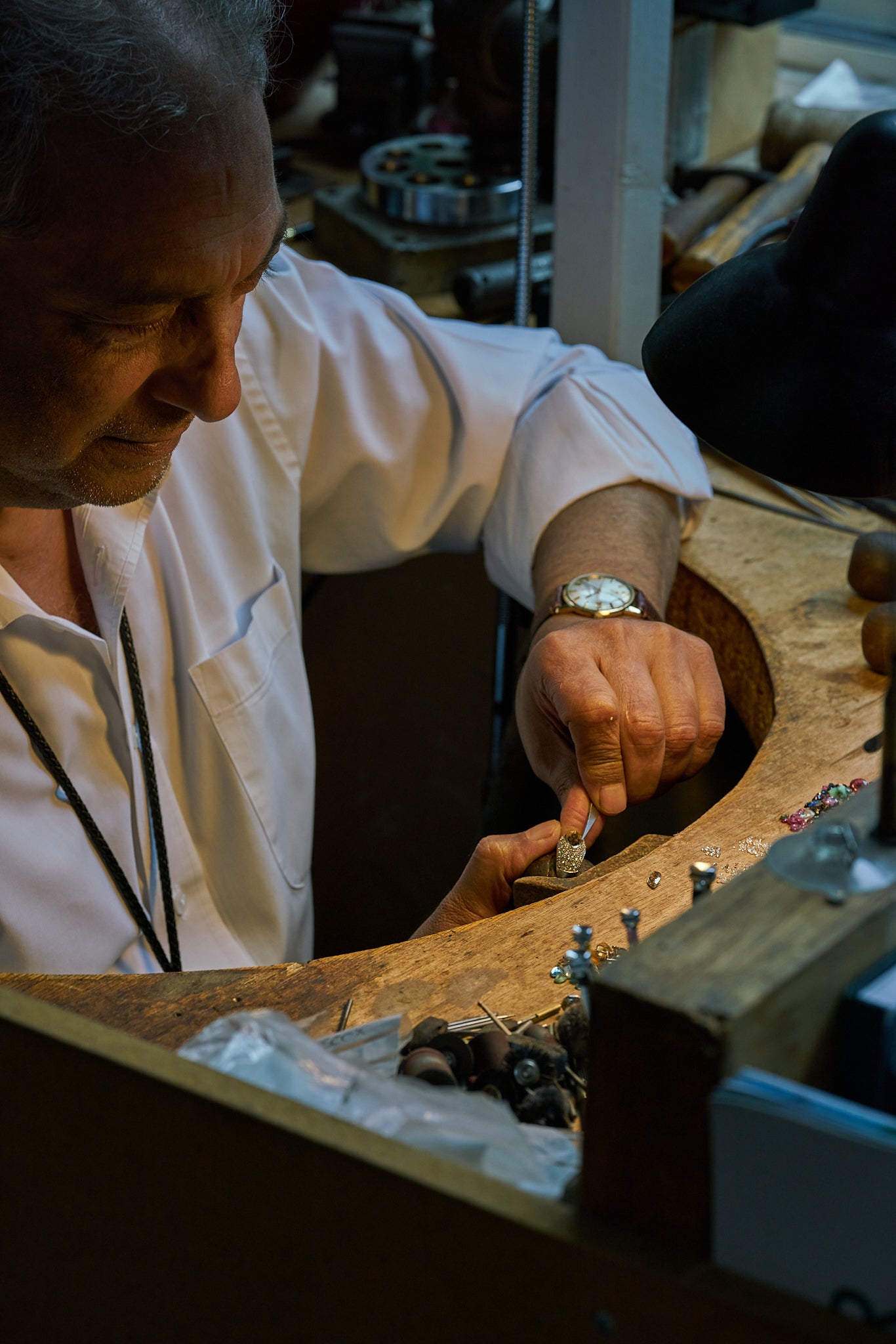 FIVE DECADES OF EXPERIENCE
Yigal Tobi initially started as an apprentice diamond setter at the age of 16, working for an established company in Hatton Garden. In 1980, Tobi decided to open his own workshop, working in the manufacturing industry for the trade in Hatton Garden. By 1997, the master diamond setter had accumulated enough of his own manufactured jewellery as well as collecting enough secondhand and antique jewellery items from trade over the years to open his own shop in the heart of Hatton Garden.
Having been in the industry for over four decades, Tobi Gems are by no means a conventional jewellery shop. With the unparalleled knowledge of jewellery and the processes that comes with creating a piece from scratch is why Tobi has always insisted on having a workshop on site, an aspect that is unique in Hatton Garden.

As well as manufacturing jewellery in house, Tobi Gems stock a wide array of antique, vintage and secondhand designer jewellery providing infinite options to those who are in search of something truly different. We offer our customers the opportunity to explore jewellery that has a history, spanning across the decades.