French Antique Art Deco Old Cut Diamond Platinum Bracelet
Art Deco jewellery design is characterised by its bold and geometric aesthetic, borrowed heavily from architecture, which flourished during the 1920s and 1930s. The distinct Deco design is highly sought after for its ability to carry a sense of history and nostalgia, connecting wearers to bygone eras and the incredible craftsmanship of the past. The quality of materials and intricate detailing in antique and Art Deco pieces sets them apart, showcasing the skill and artistry of generations of craftsmen. This particular 1920's handmade bracelet is special in its own right. In excellent condition for its age, the remarkable piece of French jewellery is set with approximately 42.00ct of old cut diamonds, all mounted in platinum.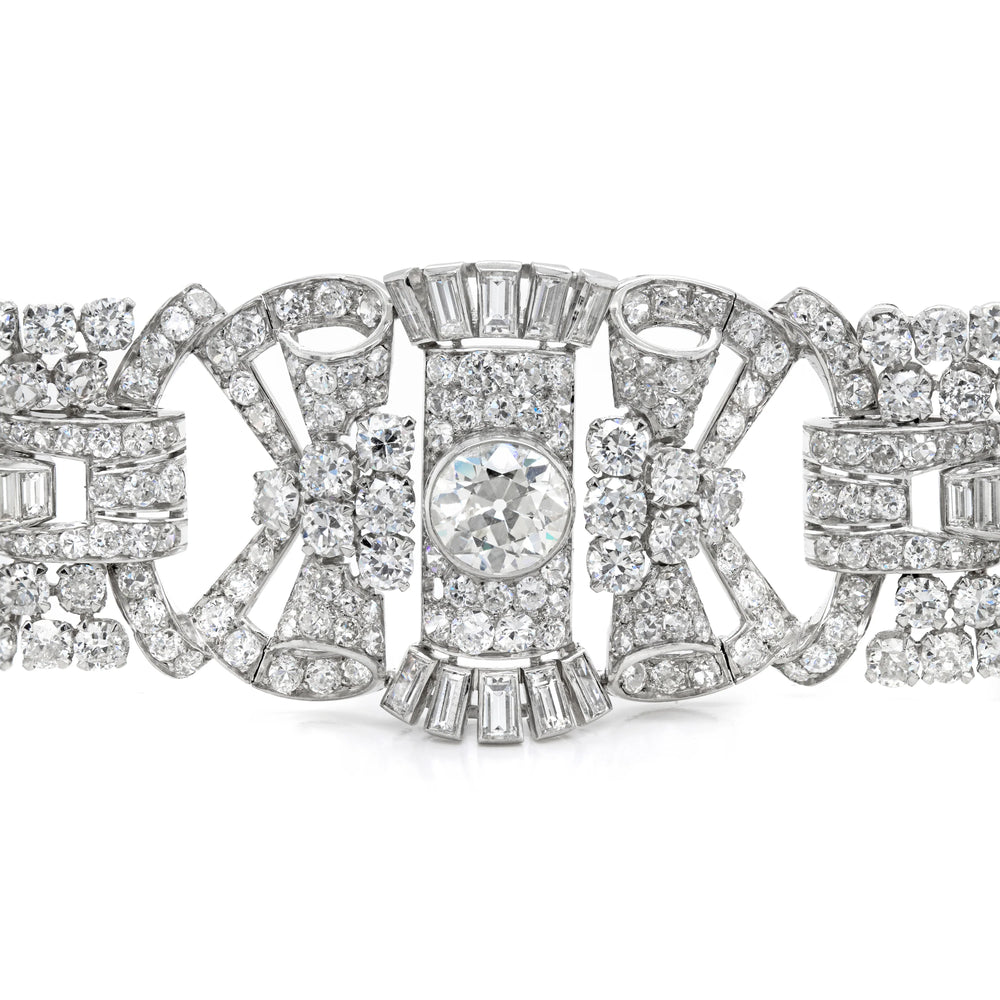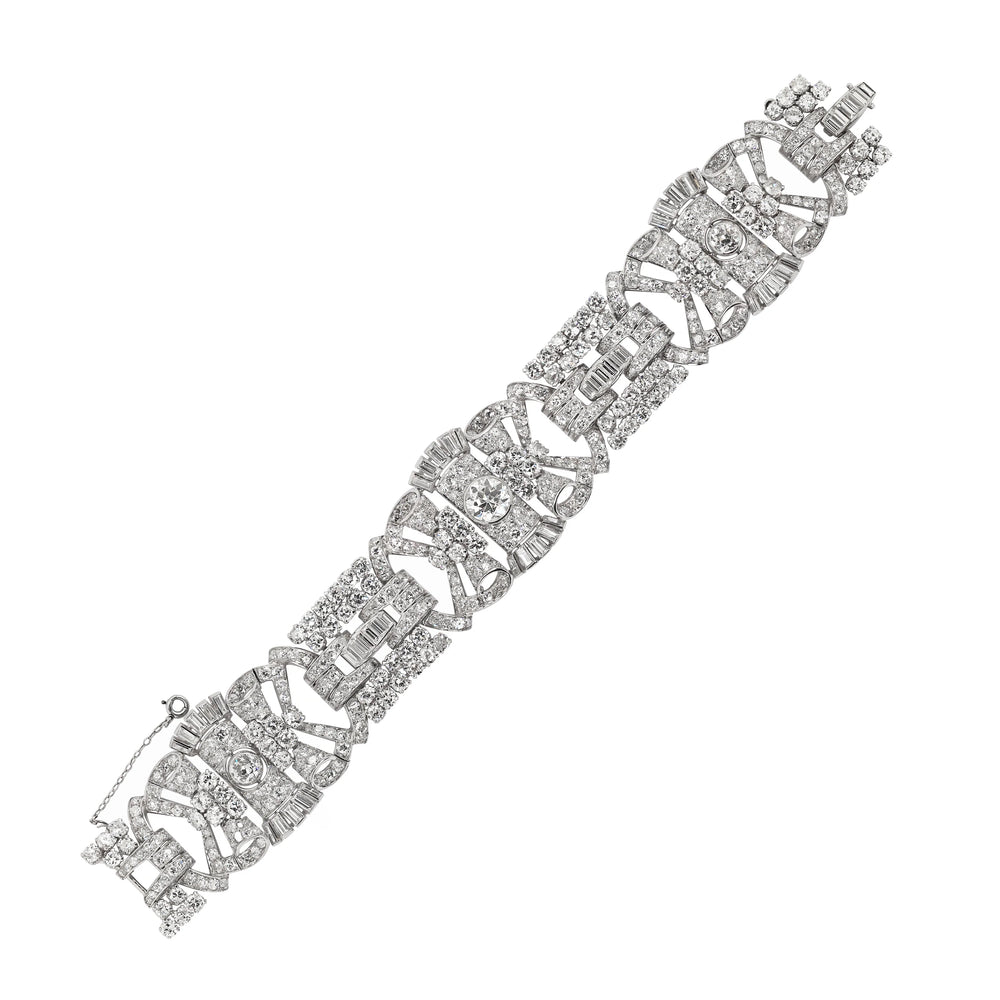 Vintage Sapphire and Diamond Deco Style Platinum Bracelet, Circa 1950's
Dating back to the 1950's, this magnificent handmade bracelet was discovered with an unoccupied central row of stones, leaving us with the opportunity to replace what were once diamonds with an assortment of vibrant, blue natural sapphires. The use of contrasting materials such as sapphires, adds to the striking visual appeal.The result is a breathtaking masterpiece that seamlessly intertwines history with innovation, a testament to the beauty of both the past and the present.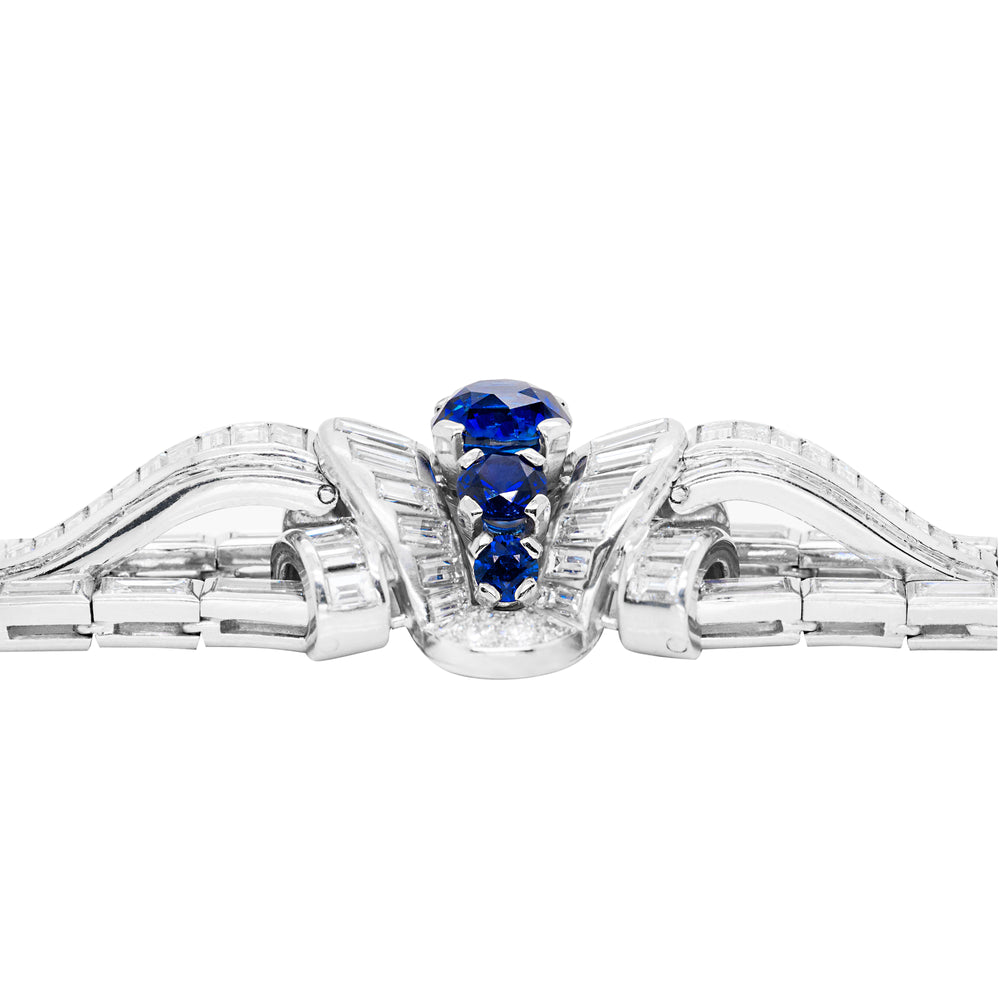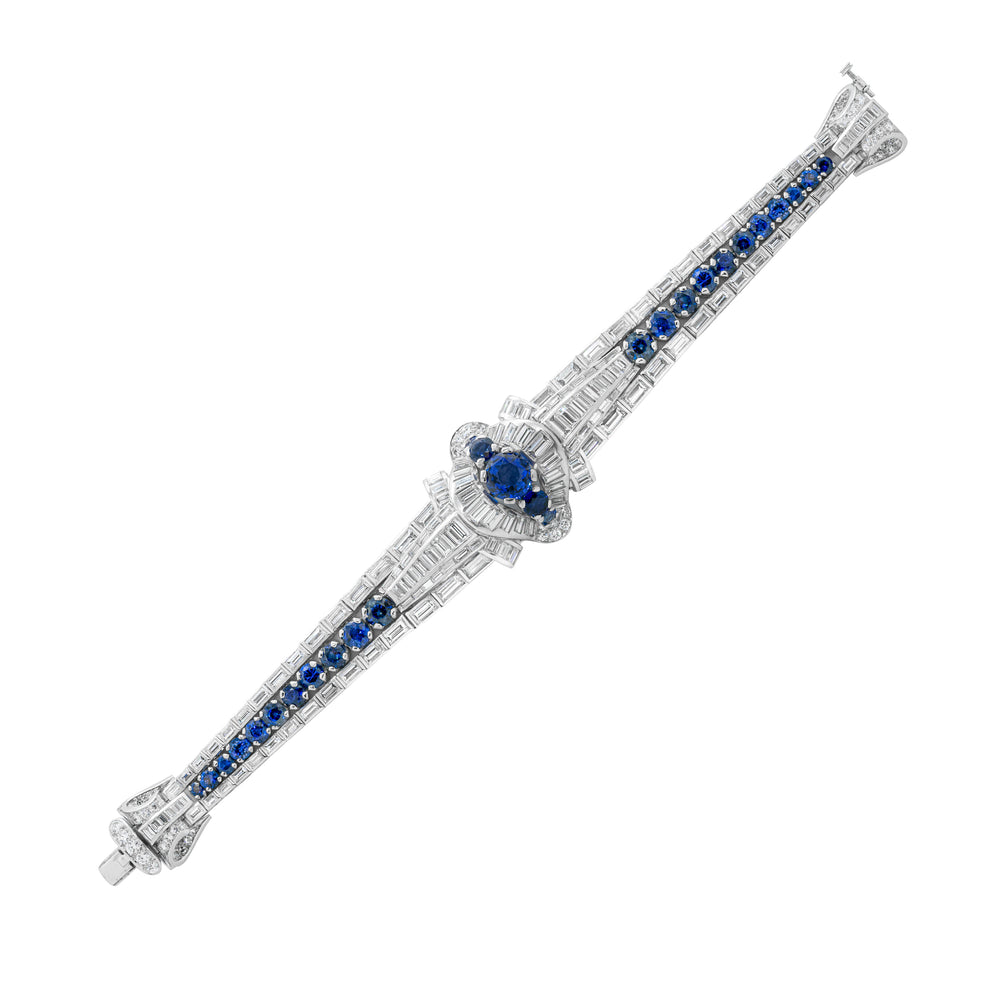 Victorian Holbeinesque Emerald and Diamond 18K Gold Pendant
Victorian Holbeinesque jewellery is a distinctive style that emerged during the mid-19th century, inspired by the Renaissance artist Hans Holbein the Younger. This jewellery trend was popularised during the reign of Queen Victoria and was characterised by its rich and ornate designs. Rich of form and colour, It typically featured intricate enamelwork, gemstones, and pearls set in elaborate gold and silver settings. Holbeinesque jewellery is highly collectible due to its extravagant opulence, historical significance, remarkable craftsmanship, and the stories it tells about the artistic and cultural influences of the time.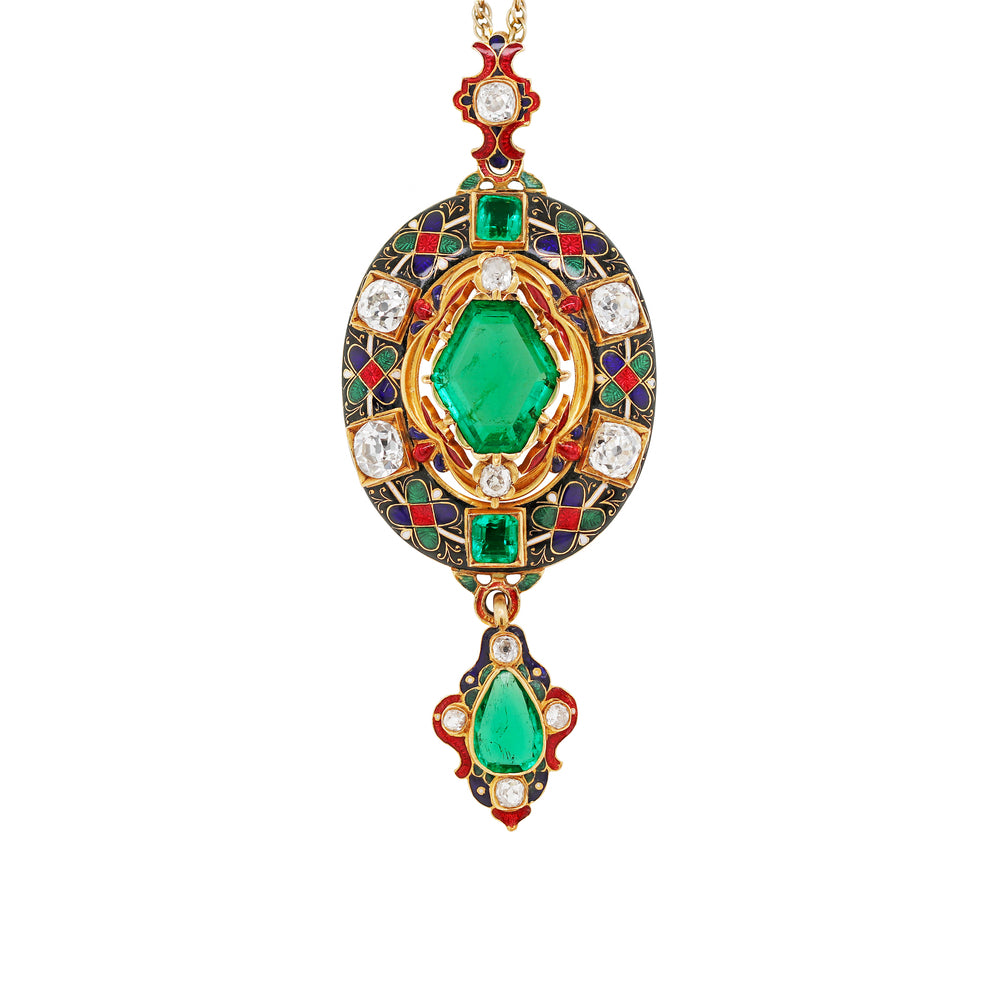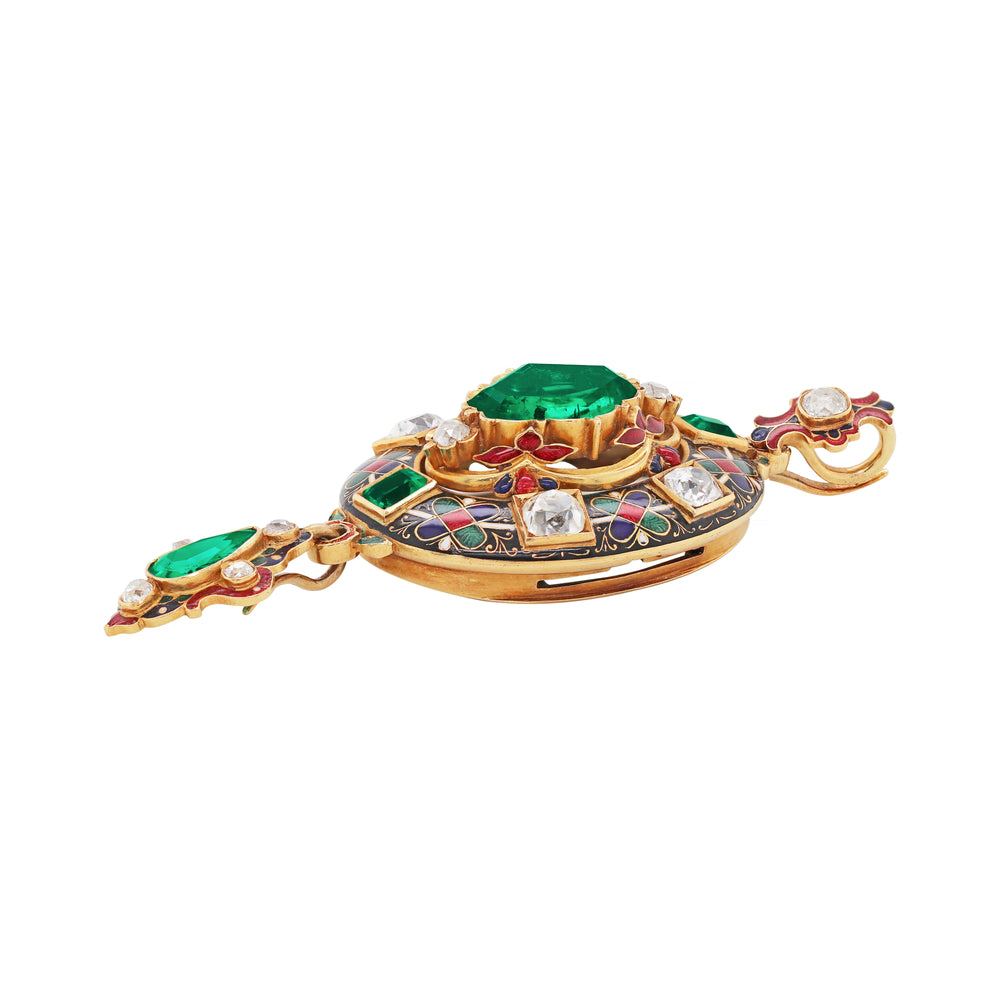 1.97ct Colombian Emerald and Diamond Platinum Engagement Ring, Circa 1930's
High-quality Colombian emeralds are celebrated for their exceptional beauty and remarkable rarity. These emeralds are treasured for their vivid and intense green colour. The rarity of finding such emeralds with no treatment, like oiling or enhancement, adds to their desirability. This incredible ring is set with an exquisite 1.97 carat square emerald cut Colombian emerald mounted in a four double claw, open back setting. The vibrant gemstone is beautifully accompanied by five French cut diamonds, channel set on either shoulder, all mounted in platinum.